UNESCO (United Nations Educational, Scientific and Cultural Organisation) proclaimed 5 October to be World Teachers Day in 1994. The date was chosen to commemorate 5 October 1966, when a special UNESCO conference convened in Paris adopted the UNESCO/ILO (United Nations International Labour Organisation) recommendation concerning the Status of Teachers. This recommendation sets out the rights and responsibilities of teachers as well as international standards for their initial preparation and further education, recruitment, employment, teaching and learning conditions, to promote teacher status in the interest of quality education. 5 October also celebrates the adoption by the UNESCO General Conference in 1997 of the UNESCO Recommendation concerning the Status of Higher-Education Teaching Personnel.
World Teachers Day is now celebrated in more than one hundred countries around the world each year. Not all countries celebrate on October 5, since the celebration of teachers on a special day goes back further than the launch of World Teachers Day. Since the early twentieth century, countries have celebrated on a day that links to a local educator or an important milestone in education in their own country. Examples include Argentina commemorating Domingo Faustino Sarmiento's death on September 11 since 1915. India has celebrated the birthday of Dr. Sarvepalli Radhakrishnan on September 5 since 1962, although Hindus, Jains and Buddhists have been honouring teachers by celebrating Guru Purnima for centuries.
Teachers Day in the United States
In the United States, National Teacher Day takes place on the Tuesday in the first full week of May, during Teacher Appreciation Week. The National Education Association (NEA) describes National Teacher Day as a day for honoring teachers and recognizing the lasting contributions they make to our lives. Students often show appreciation for their teachers with gift giving.
Congress declared 7 March 1980 as National Teacher Day for that year only. The National Education Association (NEA), the largest labor union in the United States continued to observe Teachers Day on the first Tuesday in March until 1985, when the National PTA established Teacher Appreciation Week in the first full week of May. The NEA Representative Assembly then voted to make the Tuesday of that week National Teachers Day.
Gifts for teachers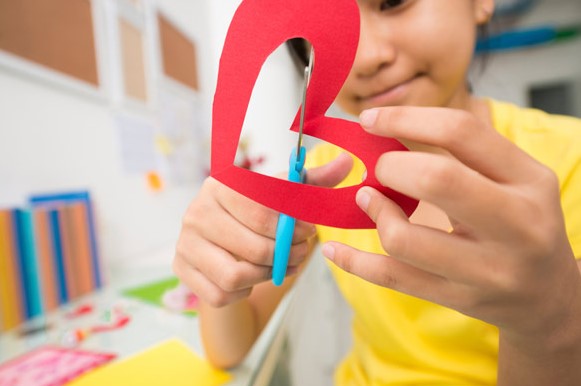 All teachers appreciate any and all gifts sent their direction. Teachers often get coffee mugs and apple-related decor items, and they are an awesome gift idea to give your favorite teacher. You can personalise these gifts with your own words and the teacher's favourite colors to make them special.
Other gift giving ideas can be practical presents. A bookmark, a free download you think they will enjoy, a new tote or book bag, a bouquet made of different colored pencils, a lunch bag, a notecard set are just some ideas.
Gifts for teachers that are handmade are fun to do and are unique. A gift idea that is easy for younger children, is to simply slice a couple of apples in half down the middle, dip your apple slices into paint and stamp them on card, a personalised canvas book bag or other item you think the teacher would enjoy.
If the idea of a notepad appeals, personalise it with your child's drawings or some chosen words to say thanks for being a great teacher on a few random pages. A teacher's job can be stressful, and coming across a thank you after Teachers Day has past is a thoughtful gift. If you prefer, scan pictures that your child has drawn, add their name and have a notebook bound and cut with the artwork as a cover.